Todd Terry is the phenomenal actor who stars in our favourite series, Vindication. But when did he rise to fame and what does he think of his role as Detective Travis?
Todd Terry was born on November 12, 1966 in Dallas, Texas. He is a well known actor, who has starred in Breaking Bad (2008), American Crime (2015) and Five Feet Apart (2019). His role in Vindication is that of Detective Travis.
Detective Travis lives in the small town of East Bank, Texas. His daughter, a drug addict who had left home, suddenly decides to return. So, Travis and his pious wife have to try and face their daughter's struggle with addiction, in order to eventually restore the balance within their family.
In a radio interview, Terry notes that Vindication is about events that could easily take place in real life and could potentially be violent. However, he highlights that the goal of the series is to showcase how inspirational the morals of Christianity can be, and how they can help one overcome several obstacles in their life. To him, Vindication is in between a crime series and a series that aims to showcase the importance of faith-based family values.
A great crime series with no shocking images
Terry continues saying that Vindication is not as intense as other crime series. He's happy that his teenage son can watch it without being bombarded with appalling images. To him, the strength of the series lies in its suspense and its sense of humour.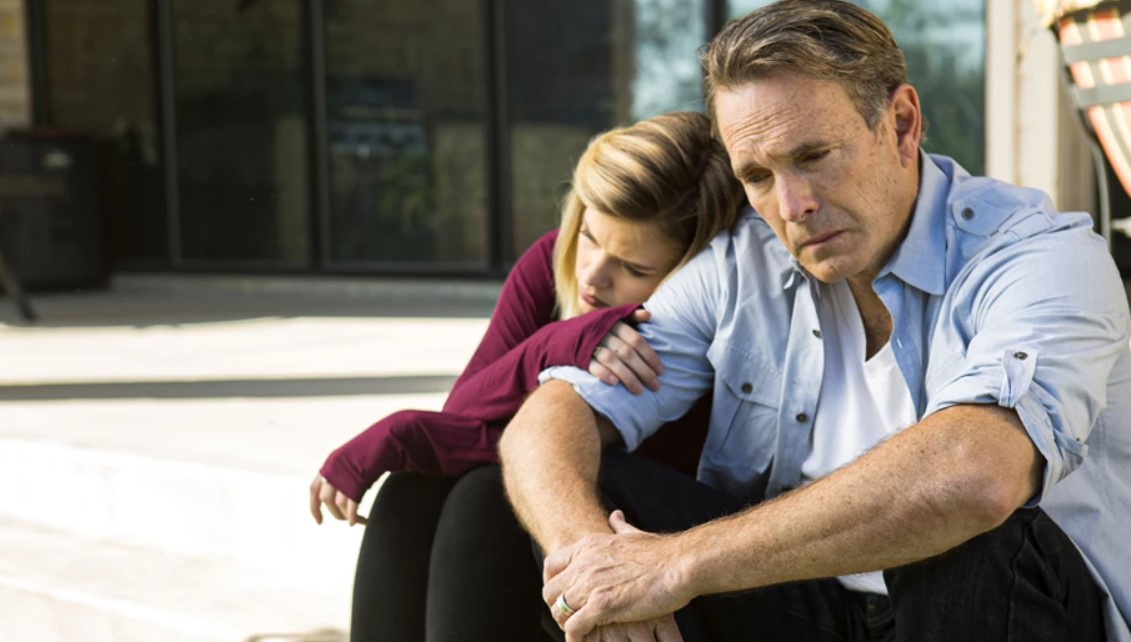 Every episode focuses on a different matter
In an interview on ABC, Terry notes in each episode of Vindication a different crime is discussed. The show does not only showcase the different crimes and the motives behind them, but it also highlights how Travis' faith and family influence his work as a detective, and how they help him to cope with the world's brutality.
"Do you exercise?"
Terry gets this question regularly. In fact, he admits that he's had several friends comment on his weight loss. He thinks that the reason behind his transformation is his wife, who also makes a guest appearance in the series. Being really into fitness, she has motivated him to hit the gym whenever he can.
But it's not just Terry's wife who has a role in the series. In the same interview, Todd mentions that, recognizing his son's talent in acting, he asked the director if he wanted him to audition. The director found his son to be a great actor and eventually offered him a role in the series.
For Terry, the best aspect of making this series was that he got to work with several talented actors and creatives from Texas. To him, that was a great pleasure!
It took the Vindication team two years to write the script and make the first season, but they are far from finished… So let's see what the future brings for our favourite series. We're looking forward to the seasons to come!
Would you like to watch the first season of Vindication? Please click here.
We've also written an article about the series co-star, Venus Monique (a.k.a. Kris Tanner). Read it here.